Alurel's movie day this Sunday: November 14th starting at 5 am slt at the Story Pavilion located on the Loxingly Estate on the Eastern side of the North stream.
Story Pavilion in World
Movie: Avatar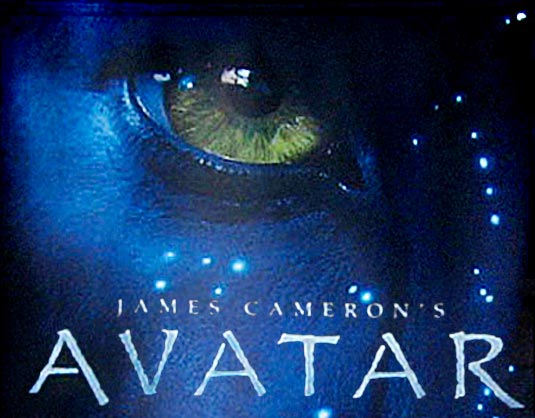 Release Date: 18 December 2009 (USA)
Runtime: 155 min
Part 1 - 75 min
Part 2 - 80 min
When his brother is killed in a robbery, paraplegic Marine Jake Sully decides to take his place in a mission on the distant world of Pandora. There he learns of greedy corporate figurehead Parker Selfridge's intentions of driving off the native humanoid "Na'vi" in order to mine for the precious material scattered throughout their rich woodland. In exchange for the spinal surgery that will fix his legs, Jake gathers intel for the cooperating military unit spearheaded by gung-ho Colonel Quaritch, while simultaneously attempting to infiltrate the Na'vi people with the use of an "avatar" identity. While Jake begins to bond with the native tribe and quickly falls in love with the beautiful alien Neytiri, the restless Colonel moves forward with his ruthless extermination tactics, forcing the soldier to take a stand - and fight back in an epic battle for the fate of Pandora.
All show times are in sl time. Because this is such a long movie, it's presented in two parts (this wasn't my idea, it's how the sl dvd is set up). As such, I will break up the show times into the two parts to allow more leaway for those who arrive a few minutes late or find they don't have time to finish the second part but can return for the second part later. It also gives you a brief intermission between parts to get up, get drinks, and other things before the next part so you dont miss anything (and with this particular movie, you REALLY don't want to miss anything!).
There is a 15 minute intermission between parts 1 and 2 and there is 10 minutes between when part 2 ends and the next beginning of part 1 starts. so all in all try not to be more than 10 minutes late for either part!
The Show Times Are:
Part 1~ 5:00am - 6:15am
Part 2~ 6:30am - 7:50am
Part 1~8:00am - 9:15am
Part 2~ 9:30am - 10:50am
Part 1~11:00am - 12:15pm
Part 2~ 12:30pm - 1:50pm
Part 1~2:00pm - 3:15pm
Part 2~ 3:30pm - 4:50pm
Part 1~5:00pm - 6:15pm
Part 2~ 6:30pm - 7:50pm
Part 1~8:00pm - 9:15pm
Part 2~ 9:30pm - 10:50pm
Part 1~11:00pm - 12:15am
Part 2~ 12:30am - 1:50am
After this it gets hazy. Unless we can find someone who's time zones match it's catch as catch can. the dvd will be placed beside the tv and all you must do is click it and click play from the drop down menu. if someone is already there watching, then you should be able to just click play on your own viewer and it will start to play for you since the movie is already in motion. it's when the movie has ended that it won't start.
Please remember that, unless you are here when start the movie (Phoenix viewer and some others), the movie will not automatically start as soon as you land. Viewer 2 users MUST press play even if you are here when when I start the movie. The play button for Phoenix and some other viewers is on the bottom right of your screen next to what looks like a small movie camera. If you are in viewer 2 and don't know how to play just the media without the music on the land playing at well: To play media (movie) only, go to the play/pause icon next to the speaker icon on the top right of your viewer. Hover the mouse over the icon and select "More" from the menu that comes up. There stop all but "Parcel streaming media" use this to play and pause the movie as well. Rember though regardless of what you do here the movie will restart when the next show time hits. So please becarfull not to pause to long.
You MUST have the most current version of Quicktime for media to work!!!
If you teleport out, you will have to start the movie over again when you get back! It's not like a dvd player. You can't pick up where you left off, so unless it's super important, stay put. If you MUST leave, might as well come back at the next showtime :).
Movie day is not just for our family members! Feel free to pass this notecard on to your friends or bring your friends along with you :).
Love and Light,
Aianna Oh
Lady of Alurel